I know it's already Wednesday but did you have a great weekend?! I hope you had the time to do a little bit of what you love (because that's what weekends are for!). It's been dark and gloomy here in Hobart lately, not summer weather at all, but we can't complain too much because all the rain is keeping things green and I do spare a thought for the many people on tank water who must be sighing with relief to have a decent top up before the hot weather arrives.
This weekend was extra special as it was the last "The Market" for the year. The Market is *the* market for boutique, quality items from local Tasmanian independent makers and designers. Held in The Masonic Temple in Hobart, The Market hand selects each stall holder to ensure the items for sale fit with their philosophy, and a packed hall on Sunday was the best indication that their formula works! And of course why wouldn't it, with so many beautiful items to buy direct from their maker.
The Market is on 6 times a year, so you'll have to wait a while for the next one, but I can tell you now, the wait is definitely worth it! So much good stuff, every stall holder was unique, well presented and very polished, and the items were just so beautiful! Some sellers were so busy I couldn't even get in to see their range properly. Luckily The Market website is fantastic and even has a Look Book for each market which you can peruse, and then head to the Profiles page to find the artist and their beautiful wares.
I'd already had a look through and pin pointed the artists I was especially interested in, so my first stop was Sea Soul Studio. I'm not sure if it was the dreamy and quaint porcelain pieces or the story of their creation in a beautiful 1800's cottage studio which made me fall in love - perhaps both - and I just knew a stunning driftwood spoon had to be mine.
They were even more amazing in real life and I took a (bad) photo while deciding. When I asked Sarah if I could take a photo, she laughed and said "as long as you're not sending it to China to make copies!". Turns out that an overseas manufacturer had contacted her to say they could replicate her product in a factory for a fraction of the price! Can you believe the nerve?! When I said the photos were for a new and not-very-good blog, she asked for a card! I never thought a blog would be interesting enough to warrant a business card but perhaps its worth considering...
Anyway back to the market! Driftwood spoon in hand, I wandered through the other stalls snapping where I could.
This pic is a little fuzzy but I still had to share their cute sign!
I would have loved to get better snaps of the gorgeous displays but unfortunately there were too many customers! What a nice problem to have :) I bet there are some very lucky people getting some beautiful gifts this Christmas.
Did you spot my terrible photo of this beautiful calendar?! Bon Mot Design - Bec Adamczewski - is the creator behind this lovely piece. Here is a better pic borrowed from the Facebook page - I love the colours, the woodland theme, and the beautiful saying across the top! Notice how all the little animals are in pairs?! It just looked amazing in the frame too.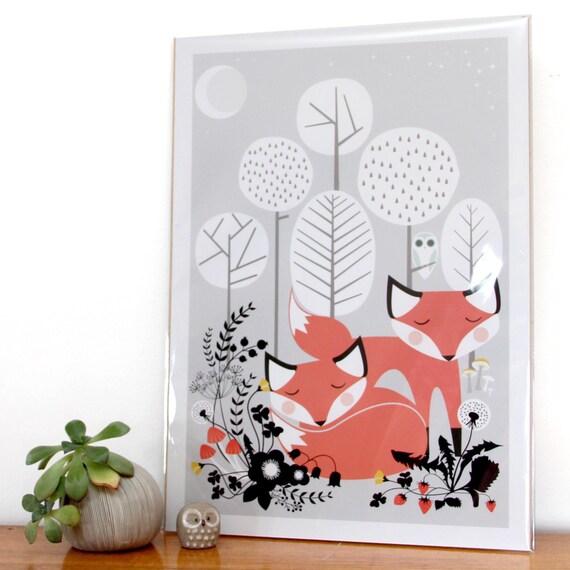 The calendar isn't on Etsy but Bec's other sweet designs are, you can find them here. I can't stop thinking about the wall calendar, I'm thinking I might have to make some room for it in my office upgrade - which I am still working on, and will update about soon!!
Do you have a favourite market? Or is there somewhere else you head in the Hobart area to buy your local loves?